Professional and Guaranteed
Animal CONTROL SOLUTIONS by
Wildlife Shield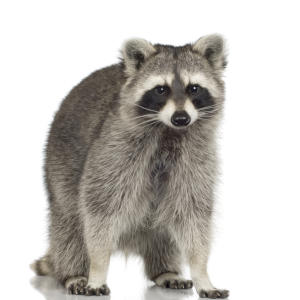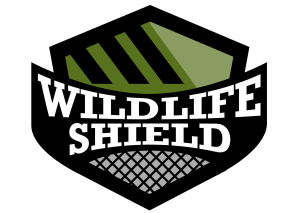 PROFESSIONAL SERVICE SATISFICATION GUARANTEED .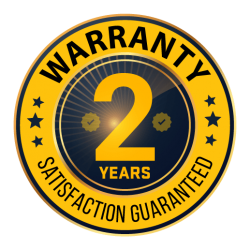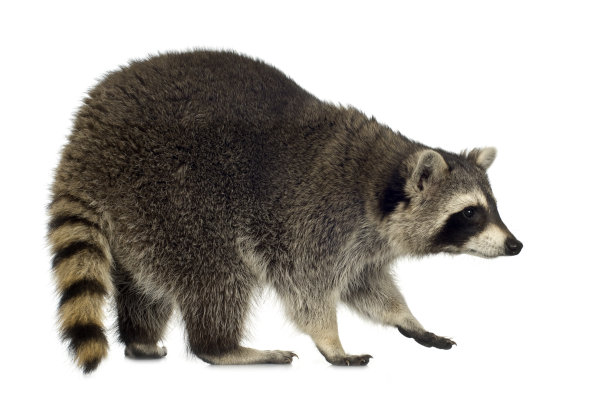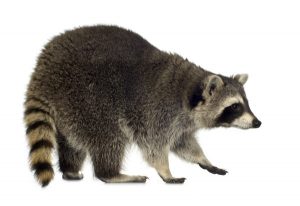 Raccoon Removal Guelph. Raccoons are perhaps one of the most adaptive wildlife animals; they have quickly adapted to living in modern human environments, and are thriving. While raccoons might seem cute and cuddly, they shouldn't be tolerated at your property. Raccoons are very destructive animals and have the capability of causing significant damage to your property and structures.
We offer effective and efficient raccoon removal services at affordable prices. We inspect thoroughly, locate the entry points and repair all the damage caused by the animals. We remove the raccoons either physically or via the use of a one-way door. Have a professional animal control specialist make sure that all animals are out and make sure that no other animal can get back in. Call us at 226-798-0749 and book an inspection appointment.
This is how they can easily remember their way around certain areas. So, even if you try to have them removed from your property and take them not too far away, they will find their way back home.  Raccoons chew on your roof to gain access into your attic. This creates a hole in your roof that could lead to further property damages, due to rains and other weather changes.
Raccoons are medium-sized mammals with spiral striped tails and a black eye mask like those of bandits. Raccoons are known to invade urban homes in search of food and shelter. They mainly invade attics as these places provide warmth and safety, especially during the cold winter months. This wildlife animal has a good memory and can store information up to a minimum of 3 years.
Raccoons aren't the easiest nuisance pests to get rid of, a reason why this job needs to be conducted by a professional wildlife removal expert. The first stage of the removal process is the inspection stage. Here, our technicians will conduct a thorough examination of your property, looking through the interior and exterior.
The inspection service is vital since it will determine the removal method. This service will also collect information that will be used to get rid of the raccoons such as; their population, how they got into the property and where they are currently living in your property.
Based on the report from our inspection service, our technicians will use the most appropriate method to get rid of all the raccoons in your property effectively. We care about our client's environmental concerns, and due to this, we do not use toxic substances during removal. We also offer humane raccoon removal services that ensure removed animals are safely rehabilitated into their natural habitats.
After removal, our technicians will conduct the final and most important service, exclusion. Without this service, the removed raccoons will find their way back into your property. Our technicians will seal off all entry points identified during the inspection process.  We also use specialized material that will prevent these determined critters from chewing their way back into your property. We will also advise you on the best practices to prevent raccoon invasion.
While these furry, cuddly critters are cute to look at, they are capable of causing immense damage to your property and structures. Raccoons will not only destroy your structures, but they will also pose a health risk from bites, parasites they carry, and transmitted diseases they have.
When raccoons get access into your attic, they will cause damages that will require thousands of dollars in repair. Raccoons weigh about 25 lbs which are enough to flatten your insulation material in a short time. They will also clear out your insulation creating a nesting area for their babies. It's important to note that any time there is a raccoon in your attic, it's an adult female raccoon with babies.
Raccoons also pose a health risk, they are known carriers of rabies, and a small bite or scratch from a raccoon could infect you, your children or pets with the rabid disease. Raccoons carry parasites that are transmittable to humans and pets. Roundworm eggs found in raccoon droppings if ingested by humans could cause problems in the central nervous system that could lead to death.
Why Hire a Professional Raccoon Removal Service
Hiring a professional raccoon removal service is your best bet when dealing with invasive wildlife such as raccoons. Our licensed technicians have an archive of information on raccoons, and through years of experience and training have mastered the art of preventing these pesky critters from making a home of your property. Our professional raccoon removal experts also practice humane raccoon removal methods and will ensure all captured raccoons in your property are safely returned to their habitat. A significant benefit of hiring a professional wildlife removal service is you are guaranteed of their service. Once we remove the raccoons, we will perform an exclusion service to make sure that the raccoons stay out for good and don't find their way back to your property.
Raccoons invade homes and commercial properties, as both these settings provide the shelter and nesting area that raccoons mainly look for. Mainly, the mother raccoon goes in search for places to care for her young. Raccoons give birth to approximately 4 babies, or kits, at a time. To feed herself and her young ones, she raids your kitchen, trash cans and bird feeders for food items, leftovers and seeds.
Raccoons are carriers of some dangerous pathogens that threaten your health and the health of your family. These disease-causing bacteria are usually left behind on food items or surfaces that the raccoons come in contact with. It thus spreads to the humans who reside in close proximity to raccoons. Hence, as soon as you realize that you have a raccoon invasion, you need to call professional removal services to safely remove these bothersome wildlife creatures.
Having raccoons invade your home could result in additional expenditure as these wildlife animals chew and destroy the insulation in your home. Once raccoons have made a comfortable spot for themselves in your attic, it is almost impossible to get rid of them. We at Raccoon Removal Guelph think otherwise. Our skilled and experienced staff is an expert at trapping these mammals and carefully removing them from your property. We also locate all their access points and seal them permanently. This ensures that you have no future invasion problems.
Our staff at Raccoon Removal Guelph have years of experience in trapping and safely removing raccoons. We use innovative and humane measures to get rid of these masked miscreants. We investigate the level of invasion and also check for damages caused. Our staff will carry out the removal process effectively and put control measures in place to keep such wildlife at bay. For raccoon removal services in Guelph call: 226-798-0749
"The experience we had with the service technician you sent to our house to deal with our raccoon problem was an endearing one. He took time to identify all the things in our vicinity that could attract raccoons and identified the places the animals enter from. He closed all those entry points and advised us on what to do to prevent the wild creatures from coming to our place again. We liked the job he did and would definitely hire their company again if need be."
---
2019-06-27T17:10:30+00:00
Vanessa and Bobby from Guelph
"The experience we had with the service technician you sent to our house to deal with our raccoon problem was an endearing one. He took time to identify all the things in our vicinity that could attract raccoons and identified the places the animals enter from. He closed all those entry points and advised us on what to do to prevent the wild creatures from coming to our place again. We liked the job he did and would definitely hire their company again if need be."
http://www.wildliferemovalguelph.ca/testimonials/vanessa-and-bobby-from-guelph/
"I hired Wildlife Removal Guelph some time ago because of what raccoons were doing in my home. I can say that their service was very smart and high quality and at the same time very affordable. Their workers are friendly, knowledgeable, and experienced. I will always recommend them for anyone in need of such services."
---
2019-06-27T17:10:54+00:00
"I hired Wildlife Removal Guelph some time ago because of what raccoons were doing in my home. I can say that their service was very smart and high quality and at the same time very affordable. Their workers are friendly, knowledgeable, and experienced. I will always recommend them for anyone in need of such services."
http://www.wildliferemovalguelph.ca/testimonials/christina-from-guelph/
"We had this persistent raccoon issue in our property and contacted Wildlife Removal Guelph. They sent Allison and his team to take care of our problem. The technicians were very swift and discrete in the way the worked that our visitors didn't even know what was going on until they were gone."
---
2019-06-27T17:11:14+00:00
"We had this persistent raccoon issue in our property and contacted Wildlife Removal Guelph. They sent Allison and his team to take care of our problem. The technicians were very swift and discrete in the way the worked that our visitors didn't even know what was going on until they were gone."
http://www.wildliferemovalguelph.ca/testimonials/tristan-from-guelph/
"I have two lovely kids who love playing with our cute dog, so when I requested for your services, I wasn't sure if the service was going to put in harm's way more than the raccoons. But your people reassured me you're your services are safe and wouldn't involve harmful chemicals. I'm very grateful that the animals have been evicted in peace."
---
2019-06-27T17:11:39+00:00
"I have two lovely kids who love playing with our cute dog, so when I requested for your services, I wasn't sure if the service was going to put in harm's way more than the raccoons. But your people reassured me you're your services are safe and wouldn't involve harmful chemicals. I'm very grateful that the animals have been evicted in peace."
http://www.wildliferemovalguelph.ca/testimonials/audrey-from-guelph/
"The gentleman who came to handle my raccoon issues was very punctual and did the job amazingly well. He was respectful and hardworking and diligently searched for things that contributed to the problem. He answered all my questions very well. I would recommend them for similar jobs."
---
2019-06-27T17:12:03+00:00
"The gentleman who came to handle my raccoon issues was very punctual and did the job amazingly well. He was respectful and hardworking and diligently searched for things that contributed to the problem. He answered all my questions very well. I would recommend them for similar jobs."
http://www.wildliferemovalguelph.ca/testimonials/bryan-from-guelph/
"I am satisfied with the service I received from your technicians. They took their time to inspect my place well and did everything to make sure I was satisfied. They explained everything about raccoon intrusion to me, answered all my question, and gave me a service report. I must commend their expertise and professionalism."
---
2019-06-27T17:12:22+00:00
"I am satisfied with the service I received from your technicians. They took their time to inspect my place well and did everything to make sure I was satisfied. They explained everything about raccoon intrusion to me, answered all my question, and gave me a service report. I must commend their expertise and professionalism."
http://www.wildliferemovalguelph.ca/testimonials/leah-from-guelph/
"Steve and his team were wonderful in the way they tackled my raccoon problem. They explained how my trash cans can even attract raccoons to my place and thought me how to keep my trash bins in a secure way. They blocked all the places raccoons and other wildlife can enter from, and promised to come back to check on things."
---
2019-06-27T17:12:41+00:00
"Steve and his team were wonderful in the way they tackled my raccoon problem. They explained how my trash cans can even attract raccoons to my place and thought me how to keep my trash bins in a secure way. They blocked all the places raccoons and other wildlife can enter from, and promised to come back to check on things."
http://www.wildliferemovalguelph.ca/testimonials/tanner-from-guelph/
"I have been happy with the service I got. So far, there has never been any sign of the raccoons making a comeback. But I'm not worried about that since I can always call them if the need arises. They are very kind, polite, and always punctual. If I have anyone that has a wildlife problem, they will always be my first call."
---
2019-06-27T17:13:02+00:00
"I have been happy with the service I got. So far, there has never been any sign of the raccoons making a comeback. But I'm not worried about that since I can always call them if the need arises. They are very kind, polite, and always punctual. If I have anyone that has a wildlife problem, they will always be my first call."
http://www.wildliferemovalguelph.ca/testimonials/peter-from-guelph/