Professional and Guaranteed
Animal CONTROL SOLUTIONS by
Wildlife Shield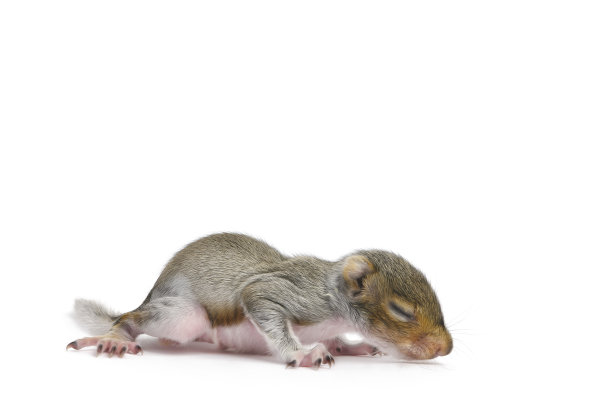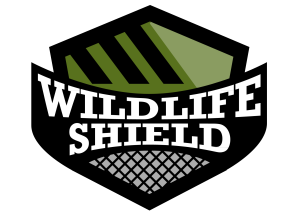 PROFESSIONAL SERVICE SATISFICATION GUARANTEED .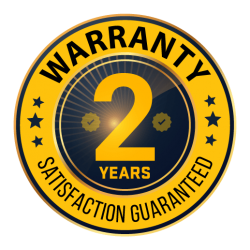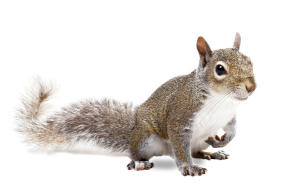 Squirrel Removal Guelph. Squirrels are identified as pest species; this is because they have a habit of living in human dwellings and structures. They will build a nest in your attic, chimney, shed, garage, or even in your house. Due to this reason, many property owners contract the services of a professional wildlife removal company to help trap and remove these invasive critters.
Guaranteed squirrel removal services. Our experienced technicians will find all entry points and remove the animals and repair any damage. We guarantee the removal in writing and offer extensive warranty for all our services. Humane, effective and affordable squirrel removal and control services in Guelph. Call us at 226-798-0749 and book an appointment.
Squirrels are agile creatures in their natural habitat. They display similar behaviour in other habitats too. With the sudden and quick reduction in forest space, these wildlife animals look for alternative habitat to survive in. Urban settings provide the perfect haven during such times. There is an ample of food, water, warmth and shelter. Squirrels can easily gain access into your homes by chewing away and creating entrances in your roof. Once inside, they make their nest with items chewed off from insulation, wires and other packaging material. It is difficult to get rid of squirrels as they are quick and can easily escape when chased.
Don't panic at the sight of a squirrel outside your house, it is not going to present any problems. It is when they invade your structures that the real problem begins. There's a possibility that the squirrel population outside your property could get out of hand, and this can be a big problem. They will destroy your garden plants, bird feeders, or cause a ruckus with their aggressive fighting. When the population outside is unmanageable, removal is necessary.
The first step involved in the removal of nuisance squirrels in your home is conducting an inspection. Our professional technicians will conduct a thorough examination of the exterior and interior of your property. This service serves to determine the population of the squirrels, the extent of damage they have caused, and the location of their den or nest. Based on the information gathered from the inspection service, our technicians will use the most appropriate method to get rid of the squirrels.
Getting Rid of Squirrels Outside
One of the most effective methods when it comes to getting rid of squirrels outside is using a live trap cage. For maximum effectivity, the cage needs to be at least two feet long. Set the traps and bait them with peanut butter, apple chunks or nuts. Place the trap where the squirrels frequent. Once you have trapped the squirrels it is essential that they are released back into their natural habitat.
Getting Rid of Squirrels in the Home
Getting rid of squirrels in your home requires the services of a pest control company. During the removal process, box traps and wire cage traps are the most effective methods of capturing squirrels without hurting them. Our technicians will use baits to lure the squirrels into the traps before they are safely relocated back into their natural habitat.
After removal, we will conduct an exclusion service to make sure that the removed squirrels don't get their way back into your property. Depending on the extent of damage, our qualified technicians will also conduct repair services.
If you have spotted squirrels running up and down your roof, they have probably built a nest in your attic. Squirrels living in your attic presents several problems. Squirrels are destructive animals and are known to chew through anything they come across.
Squirrels choose to live in your attic since it offers a warm, friendly place where they can settle. However, it is important to note that one of the main reasons why squirrels invade your attic in the first place is to bring up their babies. Squirrels will chew through your electric wires posing a fire risk. They will also build a latrine in your attic damaging the insulation and compromising its efficiency. Their urine and droppings also cause an unmistakable foul odour.
Why Hire Professional Squirrel Removal Service
Getting rid of squirrels isn't easy, they are territorial and fast on their feet. Contracting the services of a professional wildlife removal service will save you a lot of trouble chasing after these pesky critters. Our professional wildlife removal technicians have years of experience capturing nuisance wildlife, we have an archive of information on the breeding habits, lifestyle and habitats.
Depending on the inspection report, our wildlife removal experts will remove the nuisance squirrels from your property. Hiring a wildlife removal expert is also a guarantee that the animal pests will be removed for good.
When squirrels break in an attic they can create many problems. They can cause extensive property damage and also spread illnesses. Squirrels make loud noises, especially at dawn and dusk. This is when they set out in search of food and return back to their nests. They live in your attic and leave an unpleasant odour. You will also sight squirrel feces and urine stains all over the place. The unhygienic surroundings are responsible for the spread of illnesses in your home. It is best to get rid of such an invasion at the earliest.
Squirrels are quick to escape, so catching them is a tedious task. Some homeowners use cage traps, however, you will only be able to capture a few squirrels with this method. Instead, we can help you get rid of squirrels in a quicker and more efficient manner. Squirrels are carriers of germs and bacteria and they can contaminate any food item or water source that they come in contact with. You can avoid the spread of illnesses by approaching professional removal services without delay.
Our staff at Squirrel Removal Guelph can help keep your family and employees safe by eradicating squirrels from your premises.
Squirrel Removal and Control Solutions
We locate the access points used by squirrels to enter into your homes and have these holes permanently sealed so that you do not have any future invasions.  Our staff is trained to locate all the entry points created by these squirrels to gain access into your attic. Our services are extremely safe, reliable and guaranteed. We also provide transparent pricing. Call us at 226-798-0749 and book an inspection appointment with our technician for squirrel removal. We will inspect the property before offering you the best solutions to suit your needs.
What Our Clients Say
"It seems you guys are more experienced than others in this wildlife removal stuff. I have hired 3 different wildlife removal professionals in the past to take care of the recurrent squirrel infestation in my property, but each time, the animal returned in a matter of few months. Yours is different; it's been over 2 years and no squirrel issues. I want to extend my warranty."
---
2019-06-27T17:14:00+00:00
"It seems you guys are more experienced than others in this wildlife removal stuff. I have hired 3 different wildlife removal professionals in the past to take care of the recurrent squirrel infestation in my property, but each time, the animal returned in a matter of few months. Yours is different; it's been over 2 years and no squirrel issues. I want to extend my warranty."
https://www.wildliferemovalguelph.ca/testimonials/sean-from-guelph/
"Your services are great, I no longer see squirrels or notice any droppings. But what is more fantastic is the 2-year warranty you offer. So for the next 2 years, I know I'm fully covered and wouldn't have to worry about it. That's kind of cool you know"
---
2019-06-27T17:14:22+00:00
"Your services are great, I no longer see squirrels or notice any droppings. But what is more fantastic is the 2-year warranty you offer. So for the next 2 years, I know I'm fully covered and wouldn't have to worry about it. That's kind of cool you know"
https://www.wildliferemovalguelph.ca/testimonials/claire-from-guelph/
"The amazing thing about hiring Wildlife Removal Guelph for squirrel removal services is that their services are very affordable. After my experience, I wouldn't advise anybody to waste their money on DIY methods. DIY methods don't worth your effort and time. These guys at Wildlife Removal Guelph would do a great job at a little cost. Great value for money!"
---
2019-06-27T17:14:45+00:00
"The amazing thing about hiring Wildlife Removal Guelph for squirrel removal services is that their services are very affordable. After my experience, I wouldn't advise anybody to waste their money on DIY methods. DIY methods don't worth your effort and time. These guys at Wildlife Removal Guelph would do a great job at a little cost. Great value for money!"
https://www.wildliferemovalguelph.ca/testimonials/johnson-from-guelph/
"The job you did for me was impressive, especially the way you searched for and sealed off all entry spaces squirrels use to enter my property to prevent them from coming back. I must commend your wonderful effort. I have not seen the animals in the property since then. Thanks a lot."
---
2019-06-27T17:15:03+00:00
"The job you did for me was impressive, especially the way you searched for and sealed off all entry spaces squirrels use to enter my property to prevent them from coming back. I must commend your wonderful effort. I have not seen the animals in the property since then. Thanks a lot."
https://www.wildliferemovalguelph.ca/testimonials/jeremy-from-guelph/
"When I called on your people, they responded very promptly to inspect my home for wildlife. They discovered the issue was with squirrels and took care of it exceptionally well. I'm happy to announce that my home has been free of the wild creatures since your people worked at it. I'm very happy to have hired you for the job."
---
2019-06-27T17:15:21+00:00
"When I called on your people, they responded very promptly to inspect my home for wildlife. They discovered the issue was with squirrels and took care of it exceptionally well. I'm happy to announce that my home has been free of the wild creatures since your people worked at it. I'm very happy to have hired you for the job."
https://www.wildliferemovalguelph.ca/testimonials/ian-from-guelph/
"Nothing beats the feeling of relief I had after you guys evicted those god-forsaken animals. Those squirrels made life tough for me: damaged the water channels, spoiled my insulation, and attracted flies with their droppings which made a mess of the whole place. I'm so so glad to have gotten over this one."
---
2019-06-27T17:15:40+00:00
"Nothing beats the feeling of relief I had after you guys evicted those god-forsaken animals. Those squirrels made life tough for me: damaged the water channels, spoiled my insulation, and attracted flies with their droppings which made a mess of the whole place. I'm so so glad to have gotten over this one."
https://www.wildliferemovalguelph.ca/testimonials/destiny-from-guelph/
"I'm glad squirrels are no longer in my home, all thanks to the great job Stan and his team did. They fixed the gable vent and secured it, as well as securing the sidings and making the attic wildlife-proof. It has been over a year they did the job, but I haven't seen the squirrels again. Thumbs up!"
---
2019-06-27T17:16:01+00:00
"I'm glad squirrels are no longer in my home, all thanks to the great job Stan and his team did. They fixed the gable vent and secured it, as well as securing the sidings and making the attic wildlife-proof. It has been over a year they did the job, but I haven't seen the squirrels again. Thumbs up!"
https://www.wildliferemovalguelph.ca/testimonials/patrick-from-guelph/