Professional and Guaranteed
Animal CONTROL SOLUTIONS by
Wildlife Shield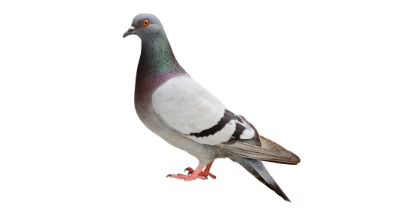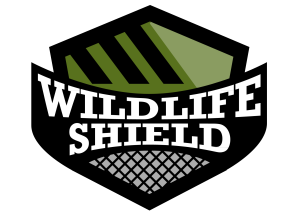 PROFESSIONAL SERVICE SATISFICATION GUARANTEED .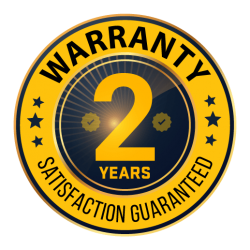 Pigeons are a breed of blue-gray city birds that are a common site in urban areas, especially cities. They are sociable birds and are often seen in groups. They flock city streets and urban dwellings in search of food and convenient places to roost. This is why you will often see pigeons' nests on building rooftops, window sills, building ledges and on air-conditioning units. Being surrounded by humans guarantees an abundance of food and water. Pigeons mainly live on seeds, grains, fruits and hand-outs offered to them at city parks or city squares. They can go for a long time with very little food; so shortage of food at any time would not pose a real problem to them.
Pigeons can be quite an annoyance when they invade your private space by building nests and roosting in your home or office building. As their presence leads to unhygienic surroundings, property damages, gutter blockages and serious illnesses, it is best to get them off your property at the earliest.
Instead of opting for cheap Do-It-Yourself removal treatments and products, it is best to contact professional bird removal agents. We at Pigeon Removal Guelph guarantee a complete removal of nuisance birds from your property. Our rates are affordable and the effectiveness of our services speaks for itself. You can call us at 226-798-0749 and get rid of your bird problems for good!
Pigeon Behavior and Lifestyle
Pigeons are always seen in groups. These plump looking birds will often be seen flying in flocks or walking on the ground in search of food. When the flock is disturbed or jolted, they will take flight together and circle around the area a few times before they settle down again. This is the exact same behavior they have if driven or shooed away from their nesting place. They eventually return. It takes more than that to get them to move away permanently.
Pigeons are monogamous birds and both male and female contribute equally in tasks such as nest-making, incubating the eggs and feeding their young. Their nests building skills aren't the best and often homeowners and corporate office owners complain of gutter and ventilation blockages caused by nest material that comes loose.
Prevention is better than cure! This belief holds true in most aspects. Avoiding bird infestations is not just better, but also easily achievable. Pigeons spread diseases through the fungus that grows in their droppings. So if you notice the start of a pigeon infestation in your home or in your office premises, here are a few important steps you can take to avoid it building up.
Do not let the pigeons complete their nest building activity.
Keep food and water sources away from easy access.
Block all spaces and corners that would act as ideal nesting spots for the birds.
We at Pigeon Removal Guelph offer the most competitive rates for the best and most reliable pigeon removal services. We also help you control any future infestations by putting in place bird control measures. You can contact us at 226-798-0749 to reserve an appointment
We at Pigeon Removal Guelph offer the most competitive rates for the best and most reliable pigeon removal services. We also help you control any future infestations by putting in place bird control measures. You can contact us at 226-798-0749 to reserve an appointment